We believe in a 3-step formula.
People, Process, and Performance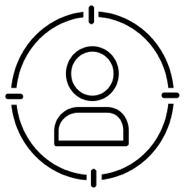 Trinity knows it's important to hire the best people, create a respectful and empowering corporate culture, and make it possible for our employees to thrive – both in and outside the workplace. Our commitment to our employees has helped make us an award-winning employer and a successful business. As our most valuable asset, Trinity employees are the key bridge to successful collaboration with our clients. Rather than working on the strategic, tactical or at the operational level, our people customize logistics services that help our clients gain a competitive edge and peace of mind that the job is in capable hands.

Our experienced team designs technical solutions and employs best practices to become an extension of your transportation network. Trinity utilizes decision support systems that ensure you save time and cost but most importantly, provides visibility and high customer awareness. From relationships ranging from transactions based to a full partnership business arrangement, Trinity will provide you the following:
Financial Strength
In-Depth Management Experience
Innovation
Improved Performance
Please ask us for references so that you can learn about our reputation and outstanding track record. We know you won't be disappointed.

Trinity delivers the combination of proven intelligence and expertise that you need to manage your supply chain. We focus on continued improvement while measuring our promised deliverables of:
Improved Financial Performance
Operational Efficiency
Business Intelligence
Whether you are a full service logistics customer or a customer that utilizes one of our many services, know that we are working to assist you in finding solutions, sharing ideas for improvement and most importantly, continuing to earn your business every day.
At Trinity Logistics we believe in giving back to the community that has given so much to us.  Here are some of the charities we work with.
St. Agnus Retirement Home
St. Louis Winter Classic – Pond Hockey for Cancer
Webster Groves Shrewsbury Rock Hill Chamber of Commerce
Paul Simon, JR Impact Foundation